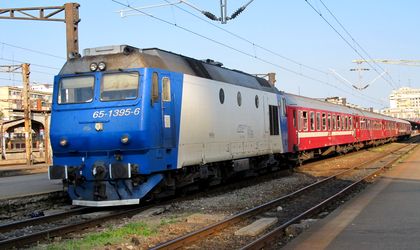 Railway operator CFR Calatori launches this Friday the summer program the Sun Trains, through which 40 trains will connect the main cities in Romania to the resorts from the Black Sea and Danube Delta, until September 10.
There will be 20 trains leaving daily from Bucharest to Constanta, 11 of them with destination to Mangalia and with arrivals in all the resorts.
The representatives of CFR say that the train tickets are accessible to everyone through the wide range of discounts.
"A route Bucharest-Constanta, with no discounts, is RON 59.6 for a train IR. If it's a return ticket, it benefits from a 10 percent discount and if the ticket is acquired online has a reduction of 5 percent. Also, for the acquisition of tickets of at least 21 days in advance, the discount is 25 percent of the price. With Minigroup offer, the discounts reach up to 30 percent is the tickets are acquired online," says CFR Calatori.
The Sun Trains, that circulate with a high speed without stops between Bucharest North-Constanta and return, reach a destination of approximately two hours.
At the same time, to facilitate the access of tourists in Danube Delta, a direct train InterRegio will be supplemented on the route Bucharest Nord- Tulcea and back.