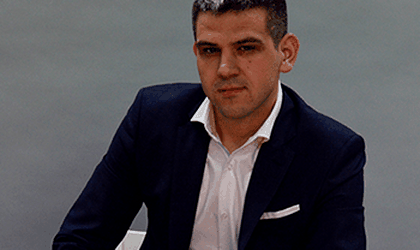 Gabriel Tomescu, CEO, BMF Grup, will speak during the 17th edition of Realty Forum, the leading Romanian real estate event organized by Business Review on June 19 at Sheraton Bucharest Hotel.
He will join the panel Office | Residential | Retail – with the topic Bucharest vs. secondary cities: the new battleground on the Romanian real estate market.
During Realty Forum 2018, around 200 industry professionals will get together for a half-day forum set to spot new opportunities and trends in the industry and act as a platform for new potential partnerships and unique networking opportunities.
BMF GRUP provides integrated facility management services for various projects. More than two thirds of the business is currently generated shopping centers, hypermarkets & supermarkets. The company also provides technical maintenance services.
The forum will bring together industry professionals and consultants alike to find out their take on how the market is evolving and their forecast on the segments promising the highest profits in 2018 and beyond that.