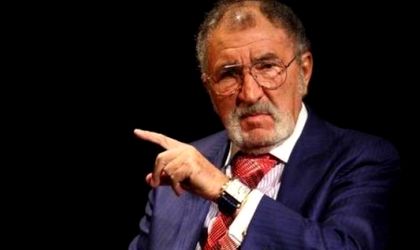 Ion Tiriac is the only Romanian included in the latest edition of Forbes' global billionaire ranking, with a fortune estimated at USD 1.1 billion and ranking the 1,795th position at a global level.
On the first place at global level is still Bill Gates, the founder of Microsoft, with a fortune of USD 86 billion, followed by American investor Warren Buffett, with a wealth of USD 75.6 billion.
Spanish Amancio Ortega, the owner of Zara, fell on the forth place, with a fortune of USD 71.3 billion, outrun by the founder and director of Amazon, Jeff Bezos, with a fortune of USD 72.8 billion.
On the fifth place is the founder of Facebook, Mark Zuckerberg, with a fortune of USD 56 billion.
Among the first 20 billionaires, Mark Zuckerberg, Jeff Bezos and the founders of Google, Larry Page and Sergey Brin, the only ones younger than 60 years.
A number of 2,043 billionaires were included on the 30th edition of the billionaires rank of Fortune, a growth by 13 percent, while their net cumulated fortune went up by 18 percent up to USD 7,670.
Among the countries, USA has the biggest number of billionaires, 565, followed by China, with 319.