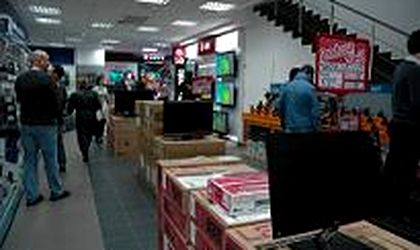 IT&C retailer Flanco invested RON 5 million (EUR 1.2 million) over the last month into opening four new stores. The stores are located in Bucharest (in Bucur Obor), Suceava (Iulius Mall), Drobeta Turnu-Severin (Cora commercial center) and Buzau (Galleria Mall).
 The new locations have a cumulated sale room of 2,300 sqm. Currently, the Flanco network of stores comprises a total of 75.
 The four stores inaugurated over the past month are estimated to bring total sales of RON 30 million (approximately EUR 7.3 million) in the first year since the opening, according to Adrian Olteanu, CEO of Flanco.
 The retailer hopes to boost its sales by taking advantage of the Easter sales peak. Flanco targets to increase its market share up to 10 percent this year. In the second part of the year, Flanco aims to open between up to 8 locations.
 The retailer announced previously estimations of EUR 110 million in turnover for this year.
Otilia Haraga