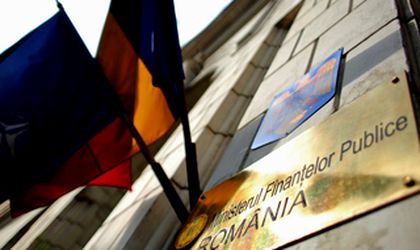 The Public Finance Ministry will borrow close to RON 48-50 billion from the internal market, similar to the level of 2017, and EUR 4.5-5 billion from the external markets, a growth compared with 2017, according to the program for state bonds issues for 2018.
"The Ministry of Public Finance aims to attract financial resources from the external markets by issuing eurobonds of EUR 4.5-5 billion, according to the evolutions, conditions and opportunities offered by these markets and taking loans from the international financial institutions of approximately EUR 0.2 billion. The Ministry of Public Finance aims also to isssue state bonds on the internal market in 2018 of RON 48-50 billion, with a maturity structure of 30/50 percent (short term vs medium and long term)," says the program.
The loans from the internal market will be made by issuing treasury certificates on short term, up to one year, including state bonds of benchmark type on medium and long terms, as well as state bonds for population, that represent 8 percent of the state bonds value isssued on the internal market, respectively RON 4 billion.
In 2018 the gross financing necessary at Goverment level is approximately RON 74 billion and the total loans volume that will be attracted by the Finance Ministry is determined by the level forecasted for the budget deficit, of -2.97 percent of the GDP and the debt value to be refinanced in 2018, amounting to RON 47 billion.
The Finance Ministry also mentions that it might relaunch state bonds issuing in EUR on the internal market, which could be reopened periodically due to a high demand for these instruments from the local investors.
The volume of the state bonds on the internal market will be announced quarterly. For the first quarter of 2018, this volume comprises RON 12-14 billion, representing state bonds that will be launched on the interbanking market.