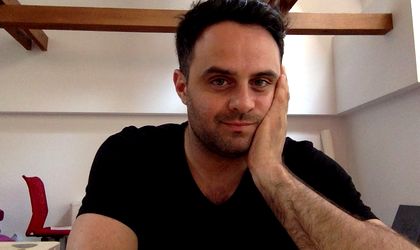 If Bucovina is a land of fairy tell, the Bucovina brand is definitely a brand of story. The brand's tale continues with a new campaign signed by the agency FCB Bucharest. 
"We are happy and proud to have announced, with the re-launch campaign, the recent entry of Bucovina brand within Maspex Group. We are talking about a brand that has notoriety and fidelity among consumers," said Mihaela Greluș, marketing director of Tymbark Maspex.
Alecsandra Roman, head of strategy at FCB Bucharest, said: "What we aimed for was to understand how to translate the balance between mind and body for each of us and attach an insight to this promise. The thought we started from was the balance comes from the tension between «what I wish» and «what I must do», between the things that make me feel I live – to learn something new, to have a secret, to give myself time to get bored, to be silly sometimes – and «what I have to do» each day. That is why the message behind is that balance comes if you do more often what you feel. Fully, with thirst."
On his turn, Claudiu Dobrita (in photo), creative director at FCB Bucharest, thinks that "Thirst yourself!" is a call that comes to stop the thirst for balance each of us has. "We're missing our time, our own choices, we lack freedom. In a world in which people avoid to express themselves under the pressure of not crossing over the norm, only living intensely one can feel one belongs. And, each time you laugh, cry, shiver, sweat, are afraid or crave, your body looses water. Bucovina is the one encouraging you to loose water and, instead, earn life. This is the essence of the balance," concluded Dobrita.
The campaigns runs in Romania starting June 22, on TV, OOH, print, radio and online. The campaign's TVC was directed by Radu Muntean, with Radu Lucaciu as image director. It was filmed by Bucharest's production house D-Studio, with Ducu Ion as producer. Post-production was made by Animotion and the original soundtrack is signed by Electric Brother.
The teams that worked on this campaign include:
The FCB Bucharest team: Claudiu Dobrita, creative director; Andreea Golban, senior copywriter; Emanuel Borcescu, senior art director; Olivia Spanu, copywriter; Irina Tanase, junior copywriter; Florin Ciobanu, head of digital; Alecsandra Roman, head of planning
Oana Nedelea, strategic planner; Sorina Borcescu, client service director; Simina Lambrino, group account director; Laura Blebea, account manager.
The Maspex team: Mihaela Grelus, marketing director Tymbark Maspex; Corina Vlad, marketing director Rio Bucovina; Maria Nica, marketing coordinator Rio Bucovina.
Rio Bucovina was founded in 2006. The brands it sells are Bucovina (mineral sparkling and still water), La Vitta (still and sparkling spring water and bubbling water),  Rio, Malibu, Bon Ton (pop drinks), Golden Horse (energy drink) and La Vitta (food products).
Starting March 2016, Rio Bucovina is part of Maspex Wadowice Group, one of the main players in CEE in food segment, leader on juice and nectar markets.
Romanita Oprea