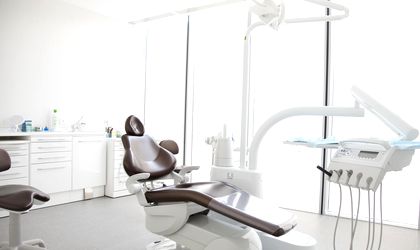 After the launch in Great Britain, dental clinic Favero has also established presence on the Romanian market, which offers good growth prospects.
The Italian dental chain has put EUR 1.5 million into opening the Bucharest clinic which joins other 20 clinics that were opened in many Italian cities and in London.
"We are glad to make an entrance on the Romanian market because it is a growing market that is preferred by many patients in Western countries for professional and innovating treatments," said Dr. Gian Antonio Favero, founder of the clinic.
The clinic is located in the City Gate South Tower spanning on 500 square meters. It comprises a laboratory for implantology procedures as well as 10 rooms for patients, 2 of which are dedicated to surgical procedures.
Otilia Haraga