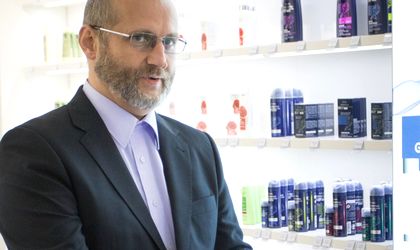 Cluj-based cosmetics company Farmec opened two new Gerovital stores in Bucharest and Ploiesti, as part of the company's plans to expand the number of stores under its brand. The investment totaled over RON 440,000.
"Through each store opened in our country, we proposed to meet the needs of our clients and to offer efficient products, at the best value for money. The increased interest for our brands in every city provide us with new perspectives and opportunities to explore, but it is also a confirmation of the fact that Gerovital is a trusted brand that those who love the brand have been recommending to friends and families for entire generations," Farmec General Director Mircea Turdean said.
The Ploiesti store, the city's first, is located on Calomfiresti No.2, in the AFI Ploiesti shopping mall. It covers 38 square meters and will open on April 27. The new Bucharest store will open on April 29. It covers a surface of 55 square meters and is located in AFI Cotroceni.
Clients of the two new stores will benefit from a 20 percent discount, in Ploiesti between 27 April-7 May, and in Bucharest between 29 April-7 May. Also, the first 100 clients will receive a voucher they will be able to use between 8-31 May 2017.
The shops also sell Gerovital and Aslavital ranges.