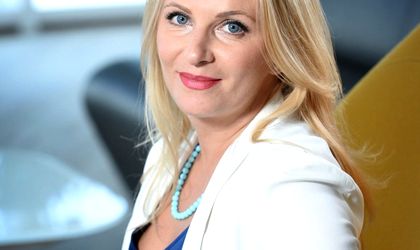 EY Romania has recruited 110 juniors for this autumn through six-stages selection base, which also included augmented reality.
"This year the recruitment process included some special elements, such as the jobs descriptions in video format, the possibility to apply via augmented reality, as well as through the program EY Express," says Andreea Mihnea, HR director EY Romania.
This year, EY Romania received close to 3,500 applications for junior positions, who went through six selection stages. Within the evaluation center EY attended 150 finalist candidates, from universities from Bucharest, Cluj, Iasi and Timisoara. They proved their team work skills, critical thinking and project management through interactive exercises, individual and group presentations.
Out of the recruited juniors, 15 were recruited through an innovative program, EY express- a career accelerator that took place in March, for five days.
"Through EY Express we created a new intense learning experience, applied on the most useful skills for the future labor market. The feedback that students received was direct, from mentors and trainers and the learning was peer-to-peer," added Mihnea.
Within the project attended students from the third year, master students with technical, IT and business backgrounds.