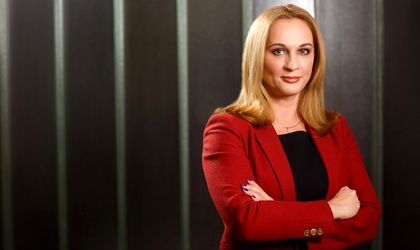 The lack of a rigorous evaluation and a process of due diligence done by potential investors are generating extreme volatility on the ICO (initial coin offering) market, according to a new study by EY.
The study shows that, in some cases, ICO investors contribute capital at an average rate of USD 300,000 per second. The "fear of missing out" (FOMO) is fuelling wrong evaluations of tokens, with no connection to market fundamentals. Investors' demand for ICO projects remains high, but the capacity of attracting funds has been dropping since mid-2017.
Following the analysis of 372 ICOs at a global level, EY found that offers attracted USD 3.7 billion in funds, meaning double the investment volume of venture capital in blockchain projects.
Carmen Adamescu, EY Romania partner, says: "In Romania, in January-February 2018, around 26 ICOs were launched in order to finance projects or business ideas. As ICOs continue to gain popularity and more important players are appearing at a local and global level, there is a risk for the market to be flooded by quantity at the cost of quality of investments. On February 6, the National Bank of Romania (BNR) issued a statement in which it classified cryptocurrencies as speculative assets, extremely volatile and risky, therefore it discourages any kind of involvement in virtual currencies, including the provision of services for entities which offer investment or transaction services for these currencies. BNR's statement came one day after China announced that it intends to use online censorship technology ("The Great Firewall") for blocking citizens' access to international cryptocurrency transaction platforms. In this context, the high-risk investments and the complexity of ICO offers should be managed in such a way that they keep their credibility to be used as means of attracting capital for companies, entrepreneurs and investors."
The study also analysed over 110 ICOs which have raised 87 percent of the funds until today. Over 70 percent of them were done on the Ethereum platform, a public blockchain. This platform also hosts a number of other applications, including the popular Cryptokitties market. This results in network congestion, as traders and business operations are competing on limited transaction spaces. In the long-term, Ethereum will have a larger capacity, but the short-term congestion of the network might be an extra risk for investors.
"Blockchain technology clearly already has an impact on many businesses beyond cryptocurrencies. However, the debate over the use of the coins remains open, it is a phenomenon that started with the increase in the use of blockchain technology. But as new legitimate standards are implemented and are accepted by all participants, which will increase transparency and prevent frauds, there is more chance for investors and users to be protected", Carmen Adamescu concludes.