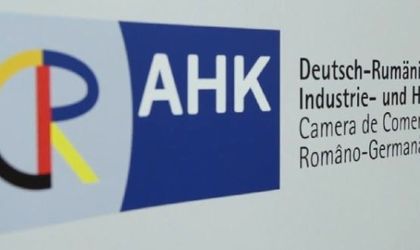 Environ Association and the Romanian-German Trade Chamber (AHK Romania) together with the National System of Batteries Recycling Association (SNRB) and Rematholding company have launched the "Challenge to Recycling" project, in a bid to improve the relation between employees, companies and the environment. 
The Association and AHK Romania propose a competition of selective collection of recycling waste with special prizes, contributing to the development of a business community that supports the environment and durable development.
"We aim to actively involve the German business environment to the production of a positive social change in recycling, the growth in awareness level , the motivation and commitment of employees in the projects hat promotes the respect for the environment and last, but not least, the growth in the recycling waste quantities collected selectively in the business area from Romania," said Andrei Orban, the president of Environ Association.
The "Recycle myth!- Challenge to Recycling!" takes place between February 23- December 31 and is addressed to all AHK Romania members, launching a recycling invitation for paper/paperboard, plastic, metal, glass, electric equipments waste and batteries waste. All the participants will receive kits for selective collection of electric equipments waste and batteries waste, having the possibility to fill in online forms.
"The 570 member companies members of AHK Romania showed their commitment for the durable economic development of Romania several times through their active commitment in our project econet Romania," said Sebastian Metz, general director of AHK Romania.
The awards for the companies that will register the best results in terms of the quantity collected are the creation of a creative relaxation at the office (first place), 10 bicycles in bike sharing system that can be used by all employees from (second place) and a one-day team building in an adventure park for the entire team (third place).
Georgiana Bendre