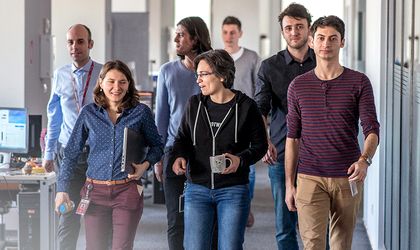 Velocity Partners, a software development company with a strong presence in Latin America, and Endava, a global technology company with a sustained consistent growth and offices across North America, Western Europe, Central Europe and Latin America have announced their merger. According to a company statement, the merger will result in the creation of a global IT player able to bring to clients more options in terms of service, technology, scalability and geography.
Last year, in Romania Endava recorded a 28 percent business growth. It employs over 2,400 staff in the country, in Bucharest, Cluj-Napoca, Iasi, Pitesti and Targu Mures and is planning to reach 3,000 employees over the next 18 months.
The resulting organisation will employ over 4,600 people, and the additional six agile software development centres across Argentina, Uruguay, Venezuela, and Colombia will complement Endava's existing delivery capability from centres across Romania, Moldova, Bulgaria, Serbia, Macedonia, and Colombia.
This will enable Endava, which provides agile, digital, and automation solutions to some of the world's leading finance, insurance, telecommunications, media, technology and retail companies, to further expand its footprint in North America and offer the world-class nearshore delivery model which has fuelled its success over the years.  The company has a strong business performance with revenues up 38 percent year on year, supported by a mix of solid organic growth and acquisition-led international expansion.
"We always aimed to be the nearshore Agile software leader, where talented people achieve their potential and clients gain a partner they trust. By becoming part of the Endava group, our clients will have access to an expanded set of solutions and services, while giving our staff access to new career paths, which will translate into new opportunities to work in global projects, as well as improved work environments and access to better training programmes," Peter Stroeve, Managing Partner at Velocity Partners, said.
"The Velocity team has distributed Agile in their DNA and an innovative approach, which will mean added capabilities to help our clients on their journey from idea to production and enable them to be more engaging, responsive and efficient," John Cotterell, Endava's CEO said. "We are building a global technology company and we are an aspirational brand for ITprofessionals in the regions in which we operate, attracting the best talent and offering great career and people development opportunities."