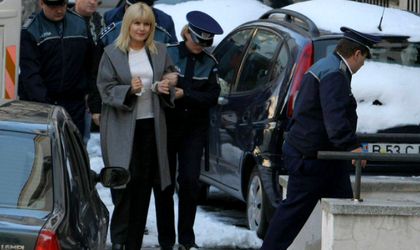 Elena Udrea and Alina Bica have been detained by the Interpol National Bureau of Costa Rica, the institution said. They were taken off the street.
Elena Udrea, accused of bribery and abuse in office, was arrested on the street at 10:00 local time, and Alina Bica,  charged with bribery and corruption, was also detained on the street, four hours later.
The two women cannot be extradited immediately, but will be presented to the San Jose Court, and preventive measures may be decided upon until migration authorities decide whether to grant them refugee status as they have requested.
Elena Udrea announced on September 20th that she gave birth to a girl, and her lawyer, Veronel Radulescu, said that there is no chance for her to be extradited because the child will be granted Costa Rican citizenship, and the state will not allow his separation from mother.
Justice Minister Tudorel Toader said this morning that that the extradition procedure for Elena Udrea will follow the regular legal steps, noting that how famous the convicted person in question is doesn't make a difference for him.
Elena Udrea and Alina Bica
Elena Udrea was sentenced to six years in prison in the Gala Bute case for bribery and abuse in office in early June. She fled to Costa Rica in February.Two days ago, magistrates at the Bucharest court of appeal decided to impose a seizure on the assets owned by Elena Udrea to the tune of EUR 4.7 million, as part of the special forfeiture in the Hidroelectrica case, in which the former minister was indicted by the DNA for influence peddling and money laundering together with Dan Andronic.
The decision was taken by the magistrates in another case, the one in which Elena Udrea was sued by DNA prosecutors for influence peddling and money laundering, along with journalist Dan Andronic, accused of perjury.
As far as Alina Bica is concerned, the former head of DIICOT has requested political refugee status in Costa Rica since January.
In August, Elena Udrea, was featured on the cover of VIVA! magazine this month, showing off her pregnancy.
On June 26, Alina Bica, was finally sentenced by magistrates of the High Court of Cassation and Justice to four years in prison with execution in the case in which she was accused of favoring the perpetrator.