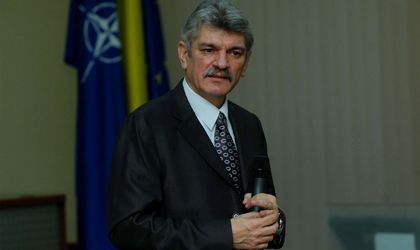 The electronic voting system put in place by the Special Telecommunication Service (STS) will be used during the local elections this year, according to the STS director, Marcel Opris. The system will register voters' CNP (personal numeric code), which will allow the Election Bureau to fight against illegal multiple voting and also for an easier count.
"All polling stations in Romania will have electronic means. There will not be even one polling station that does not have an electronic contact device," Opris said.
He added that in some cases, in 24 of the stations, the automatic mechanisms will not work, so they will be assisted by specially trained people. However, seeing as the cases are so few and the communities so small, the data is not expected to have a large impact overall, he explained.
The system will be tested three times until the election day, with the first test being scheduled for May 22.
Opris added that the polling stations have already received any necessary additional equipment for the system to work, such as switches and routers. The application will allow for a much faster update in terms of number of votes, with the data being available online.
The equipment for the voting system (tablets and supports for ID cards) was provided by Teamnet, following a contract for EUR 7 million with the STS. It will be used together with a special mobile application developed by STS that collects data from the Machine Readable Zone (MRZ – the lower part of the ID, containing information such as ID type and number, country code, and personal information of the ID holder) through the incorporated tablet camera.
Natalia Martian