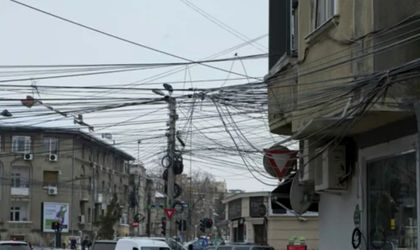 Electrogrup Infrastructure (E-INFRA), the group set up by the brothers Teofil and Simion Muresan together with Marian Pantazescu, announced the intention to list the titles on the Bucharest Stock Exchange.
Electrogrup reached in 2017 consolidated revenues RON 473.6 million, a consolidated operating profit before depreciation and amortization of RON 93.2 million and over 600 employees at 31 December 2017.
E-INFRA is a group of companies active in the field of infrastructure including Electrogrup SA, Direct One SA, Netcity Telecom SRL, Nova Power & Gas SRL and WESEE SRL.
The Electrogrup Infrastructure shareholders are Teofil Ovidiu Muresean – 34 percent, Simion Adrian Muresean – 33 percent and Marian Pantazescu – 34 percent.
The Electrogrup group is also the Telecommunication Company Direct One, which in February 2017 completed the takeover of Netcity Telecom , the operator of the underground fiber optic networks in Bucharest.
"Electrogrup Infrastructure has established itself as a prominent provider of critical infrastructure essential to society and of infrastructure services in Romania. We say "technology is king, but it runs on infrastructure" – our vision is to be owners of this kind of modern infrastructure. As a founder, I am very proud to see our Company stepping into the next level of development, which will allow us to take a step further on our way to become a regional champion, "said Teofil Muresean, Founder and Chairman of the Board of Electrogrup Infrastructure.
The Offer will comprise of a primary capital raise of up to 1,250,000 new shares and a sale of up to 1,250,000 existing shares. The Selling Shareholders, currently holding 100% of the Company's share capital, are Teofil Muresan, Simion Mureșan and Marian Pantazescu and they will retain, in aggregate, the majority of the Company's shares after the Offer.
The final free float after the Offer will depend on the number of new shares issued by the Company and the number of existing shares sold to new investors in the Offer, however, it is expected to be at least 30 percent.
Erste Group Bank AG and WOOD & Company Financial Services, are acting as Joint Global Coordinators and Joint Bookrunners for the Offer. Banca Comercială Română S.A. and BRD Groupe Société Générale S.A. are acting as Joint Bookrunners for the Offer.