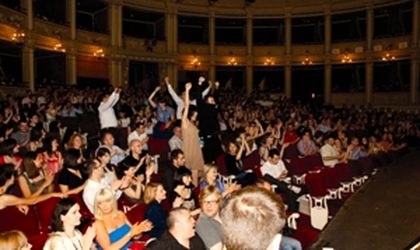 The second year of the economic crisis has made the advertising industry even more apprehensive over the financial insecurity ahead. The general gloom lay heavily on both agencies and their clients, in spite of the cheer with which organizers welcomed industry representatives. The winning trend saw a return to traditional Romanian products and values.The 2010 edition of the EFFIE Awards gathered a total of 48 nominations, with only 18 campaigns ultimately being awarded in the bronze, silver or gold categories. Graffiti BBDO took the most awards on the night, winning three bronze prizes and a silver, the latter for the social campaign by React, the A Chance for Life campaign. Propaganda claimed three golds, including two for the Napolact Campaign, Reason to Rest / As It Used to Be.
The jury, formed of 83 specialists from either agency or client backgrounds, elected as Grand Effie laureate the Timisoreana campaign, The Story Goes On, devised by the GMP agency. Timisoreana symbolized the theme of the evening of national and tradition-oriented winning campaigns. Timisoareana and Napolact both focused their communication on nostalgia and the quality conferred by tradition on original Romanian products. Other winning brands, such as BRD and Petrom, centered their messages on Romanian values or their potential improvement, while Savana, the paint manufacturer, ironically presented local clichés.
The conclusion suggested by the results of the EFFIEs can be easily extrapolated to the Romanian economy, which, in this period of crisis, seems to have returned to homegrown brands, not only due to their lower prices, but to the higher level of trust that the end-user has in them. Nostalgia is, however, a natural phenomenon in times of socio-economical insecurity, say industry players, and is expected to remain in vogue for as long as the recession continues to leave its mark on people.
Corina Dumitrescu