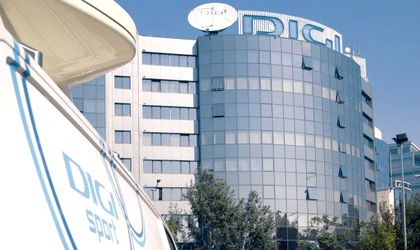 Digi Communications' net profit has doubled over past 6 months to EUR 32 million, up by 37.5 percent year-on-year. Total revenues stood at EUR 453.97 million, down 4.6 percent, compared to the January-June 2017 period, Profit.ro writes.
On the Romanian market, the total revenue rose 1.7 percent to EUR 335.2 million, according to Digi Communications's half-yearly report released before Tuesday's stock market session. With regard to Digi's operating costs, this indicator fell by 4.2 percent to EUR 399.1 million.
Operations in Romania generated operating expenses of EUR205.7 million, down by 7.5 percent compared to June 2017. Digi's operating profit decreased by 2.8 percent in the period surveyed to EUR 55.97 million. In return, the net profit recorded in the first six months doubled to EUR 31.83 million.
RCS & RDS recorded revenues from cable television services amounting to EUR 93.7 million, 4 percent more than in June 2017, due to the increase in the number of revenue generating lines (RGU) by 7.7 percent, to EUR 3,148 million. On the other hand, ARPU (Average User Income) declined by 1.9 percent to EUR 5.1 euros.
Fixed telephony generated a revenue of EUR 11.1 million, down 6.7 percent year-on-year, and satellite television services (DTH) dropped 9.7 percent to EUR 16.7 million. "The number of DTH services dropped from about 618 thousand on 30 June 2017 to 564 thousand on 30 June 2018, a decrease of about 8.7 percent. This decrease was mainly due to the fact that a number of DTH subscribers had terminated their contracts, moved to competitors or migrated from our DTH services to our cable television services. The number of RGUs of residential customers subscribed to fixed telephony services decreased from 1,170 thousand on 30 June 2017 to about 1,092 thousand on 30 June 2018, a decrease of approximately 6.7 percent, "the semi-annual report of Digi. At the end of June, short-term interest-bearing loans amounted to EUR 98.3 million, and long-term interest-bearing loans totaled EUR 780 million. The Digi Group includes Digi Communications NV Netherlands, RCS & RDS and its affiliates. The parent company of the group is Digi Communications NV, a company established in the Netherlands and with operations and headquarters in Romania.