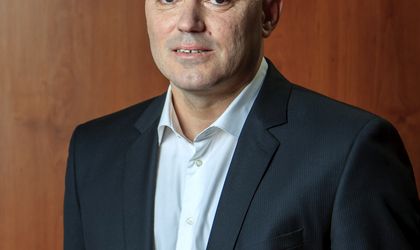 Danone Romania's revenues overpassed RON 484 million in 2015, a growth of 6 percent compared with the last year, according to the income statement of the company.
"Danone Romania had a good year in 2015, when we reconfirmed or position of leader on yoghurts segment, which represents our main business. The positive evolutions came as a result of the strategy redefinition and of the focus on the yoghurts from active health ranges, of indulgence for children, yoghurts with plus value for consumers," says Adrian Pascu, general director Danone Romania, Bulgaria, Moldavia and Adriatic countries.
The yoghurts from the active health ranges, of indulgence for children from Danone portofolio grew sharply, even with two digits, on the back of the favorable economic context.
"I think that the tendency to choose food as healthy as possible counted also pretty much, a tendency more noticeable on the local market, in the conditions in which yoghurt is a product recognized for its digestive benefits, "says Pascu.
A significant contribution to the business evolution in 2015 had also the extension of the production for other markets from Europe, the Danone factory from Bucharest already functioning as a regional center. "The good performance of the factory and the milk of the highest quality help us to successfully produce for other markets too. Our factory from Bucharest uses mostly milk from the partner farmers from Romania, processing around 50 million liters of milk annually," added Pascu.
He also says that "there's still a priority to consolidate a sustainable and profitable business, that allows us to develop and continue the investments. We have a good start also in 2016 and I'm sure that we'll continue the added value construction for the company."
Georgiana Bendre