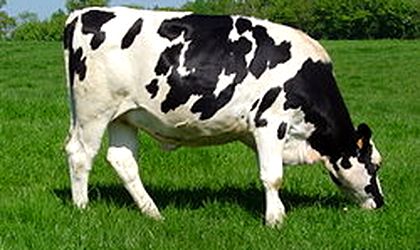 Danone Romania has announced a partnership with local DN Agrar Group, a dairy farm in Garbova, Alba county, which was set up in 2009 by a group a Dutch and German investors. The French dairy producer will buy 23 tons of milk each day from DN Agrar Group but the quantity should increase to 30 tons by yearned.
About EUR 8 million have been invested in the DN Agrar project so far. The farm has 1,100 Holstein cows out of which 900 are milking cows which produce on average between 25 and 27 liters of milk each.
At present, Danone Romania collects over 200 tons of milk each day, about 95 percent of which comes from Romanian farmers, the company says. In 2005 the dairy producer launched the "Reaching West" program, a scheme that supports local farmers in increasing the quantity and improving the quality of the milk produced in their farms.
Simona Bazavan