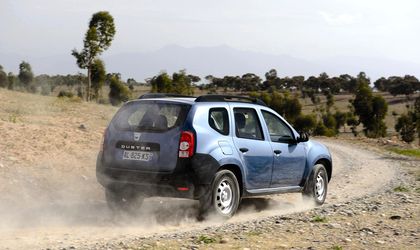 Renault Group – which owns Automobile Dacia – will launch 44 new models in 2013 and 48 in 2016, the French manufacturer said in a statement, compared with 40 in 2010 and 30 in 2005.
At European level, along with the new range of electric cars will be launched as well the new Twingo facelift in 2011, the new Clio generation in 2012, and under the Dacia brand a family car and a light commercial vehicle – most likely built on the same platform as Dacia MPV.
Dacia minivan – a premiere for 2012
Specialists and journalists expect that the MPV concept will likely be presented at this year's edition at the Geneva Motor Show held next month, while the series version in a year.
According to international media, the new Dacia van price will start from about EUR 13,000, some EUR 3,000 more than the Duster.
Dana Verdes