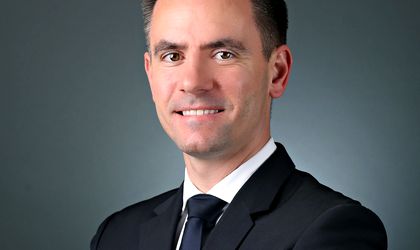 Cushman & Wakefield's  (C&W) real estate transactions reached over EUR 300 million in 2017, meaning 30 percent of an investments volume close to EUR 1 billion. The transactions implied assets from retail sector, industrial spaces and leisure, including projects such as Chitila Logistic Park, Radisson Blu and the two properties sold by REWE group.
Tim Wilkinson, partner, Capital Markets: "The market liquidity level has improved gradually in the last years, after in 2009 the real estate sector decreased the invested capital. The transaction activity in 2017 represents a strong base for 2018, a year when we expect to see a significant increase of the new foreign capital flow in the local real estate market. The new funds in search for opportunities on the local real estate market are currently at constant level, compared with the speed of capital inflow during 2004-2008."
The investments volume in 2017 reached to approximately EUR 989 million, according to the estimated data of Cushman & Wakefield Echinox, an year-on-year increase by 15.5 percent, the most active sector being the retail, with close to 43 percent from the total.
The local real estate market has been attractive for wide range of investors, attracting funds from 14 different countries, including the transactions made by companies from China (China Investment Corporation), USA (Cerberus), South Africa (Atterbury, Prime Kapital), France (Immochan), Belgium (Mitiska-REIM), Austria (Immofinanz) or Czech Republic (CTP).
However, at the level of Central and Eastern Europe, the local real estate market attracted only 6 percent of the overall transacted volume (EUR 16.2 billion), the most active countries being Poland (30 percent), Russia (25 percent) and Czech Republic (20 percent).
Wilkinson adds: "We expect to reach a new record in the transacted volume by our team at Capital Markets for 2018. As a result of several strategic decisions taken in the last two years, the company is well-positioned to offer consultancy to the active investors. We expect the office sector to generate this year the highest share of the transacted volume, followed by retail. At the same time, we anticipate that the industrial sector will have the highest decrease of the investments yield."