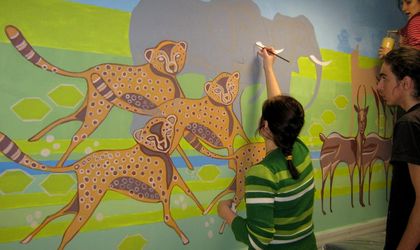 The largest independent French pharmaceutical laboratory Servier Pharma will carry out between July 15 and August 15 the "Art for life" contest. The contest is open to all type of artists who would like to improve the well-being of hospital patients.
The project organizers say the creative process can help people to resolve their issues as well as develop and manage their behaviors and feelings, reduce stress, improve self-esteem and awareness.
Artists can enter on of the following domains in the contest: painting, literature, handcraft and theatre. Only five projects will be selected by a jury and awarded with EUR 3,000 each. The hospitals that will benefit from the winning projects are: Bacau Emergency Hospital, Cluj-Napoca Recovery Hospital, Craiova Emergency Hospital, Timisoara Emergency Hospital and "Prof. Dr. C.C. Iliescu" Cardiovascular Emergency Hospital.
More details about this project here.
Oana Vasiliu