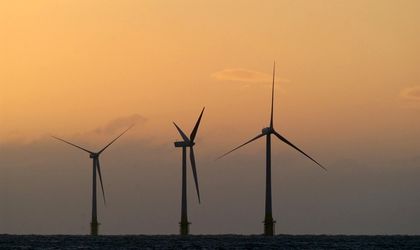 The Czech energy company CEZ announces that the EUR 1.1 billion investment in the 600 MW wind farm from Fantanele and Cogealac, Constanta counties is currently blocked because of disagreements between state authorities.
According to company information, the Cogealac phase of the projects is blocked by the Constanta Territorial State Constructions Inspectorate which is in conflict with Constanta County Council.
"In the current economic context, the EUR 1.1 billion investment is blocked without legal solid arguments and without any official notice in this sense, thus raising solid question marks regarding local climate for foreign investors," said CEZ officials in a press release.
Up until now, CEZ announced that has received all the necessary authorizations for this project from institutions like the National Energy Regulatory Authority, the Environmental Protection Agency, Constanta County Council, and Transelectrica.
Currently, CEZ already obtains green energy from all the 0 turbines erected so far.
More information on the Cogealac phase of CEZ project you can read here.
Dana Ciuraru