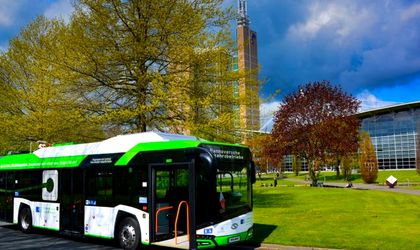 The Cluj-Napoca city hall has introduced ten new electric buses in its public transport system today.
Three charging stations will also be built, two of which will be dedicated to the daily servicing of the electric buses.
Besides the 10 electric buses bought by the municipality using Swiss funds, they have also submitted a project for EU funds to purchase another 30 buses of the same kind. One electric bus costs EUR 500,000 and each vehicle is expected to run for about 15 years.