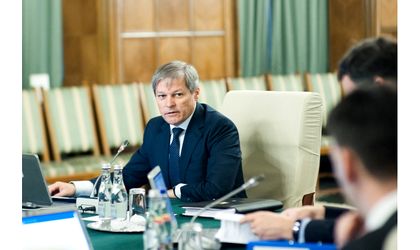 The last measures implemented by the departing government headed by Dacian Ciolos include raising the pension point by 5.25 percent starting 1 January 2017, and postponing provisions relating to public sector workers.
The Ciolos government approved on Thursday, during the last sitting where it holds full powers, an Emergency Ordinance project including fiscal measures. Alongside raising the pension point by 5.25 percent starting 2017, other measures included postponing the measures regulating meal tickets, vouchers and holiday vouchers. Moreover, the government also postponed for one year the elimination of taxes for energy companies and those in the natural resources sector.
"Nothing is cut, the salaries will not be cut, nothing that already exists will get canceled," Labour Minister Dragos Pislaru said at the end of the sitting. 
Minister of Finance Anca Dragu announced that the provisions of the Law on Education, allocating 6 percent of the GDP to education and 1 percent to research activities are also being postponed. "They were postponed every year. There is nothing new here," Dragu said.
According to Dragu, failing to adopt these measures of the Emergency Ordinance would generate a negative impact on the budget of RON 49 billion, representing 6.8 percent of GDP for 2017.
Georgeta Gheorghe