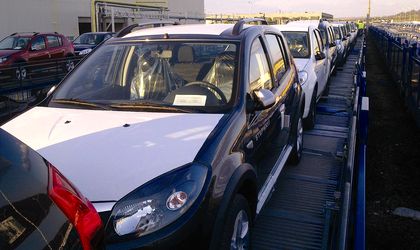 New passenger car sales decreased by 23 percent against 2009. About 78,152 units were sold in Romania in the January-September period, according to the Automotive Manufacturers and Importers Association (APIA).
Against this backdrop, in September, new car sales increased by 39 percent compared to the previous month reaching 9,811.
All auto sales (including commercial vehicles and buses), reached 87.199 units in the first nine months of year, 24 percent less on the same period of 2009.
Renault's Dacia was the best-traded brand on the local new cars market in September with 3,535 units, followed by Volkswagen with 1,112, and Skoda with 741.
Simona Bazavan