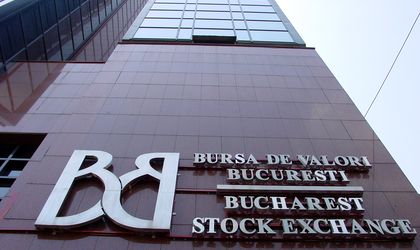 The total transactions value from the last week at Bucharest Stock Exchange (BVB) was RON 142 million, out of which 125 million were shares transactions, a growth by 2.75 percent compared with the previous week, according to an analysis of Puls Capital.
The transaction rose in the week in which real estate mogul Donald Trump won the US elections. The main index of the BVB fell slightly in the day in which the election results were in.
The most important transactions were on Fondul Proprietatea (FP) shares valued at RON 28.56 million, Banca Transilvania (TLV) worth RON 26.61 million, Romgaz (SNG) worth RON 25.87 million, OMV Petrom (SNP) worth RON 22.57 million and BRD-SG (BRD) worth RON 5.45 million.
The transactions with structural products accumulated RON 10.25 million, the bonds transactions were worth RON 6.86 million and the units funds RON 50,000. On the deal market there were exchanges worth RON 33.42 million.
Last week the stock indexes registered positive evolutions, between 0.96 percent on BETPlus index and 1.72 percent on ROTX index.
In the analyzed week, 30 shares had positive evolutions, 21 has stable evolutions and 25 had negative evolutions.
The biggest growth were registered on Probet (PREB) shares, by 13.14 percent, followed by Erste Bank (EBS) and SIF Oltenia (SIF5) by 4.66 percent, respectively 3.76 percent.
In the other hand, the biggest drop was on Electroaparataj (ELJ) shares, by 11.76 percent, followed by Aerostar (ARS) shares, by 4.46 percent and Rompetrol Rafinare (RRC) by 3.25 percent.
According to Puls Capital, last week the global stock exchanges were influenced by the US elections' result.
"Before elections, the investors were expecting strong decreases on stock exchanges in the case in which Donald Trump was to become president. Initially, the markets' reaction was a though one in the Wednesday meeting, after finding out the results, the global indexes registering drops on futures around 4 percent in the hours previous to the opening, but during the day the situation was changes and most of the European and American indexes closed the sessions in the green," says the analysis.
Georgiana Bendre