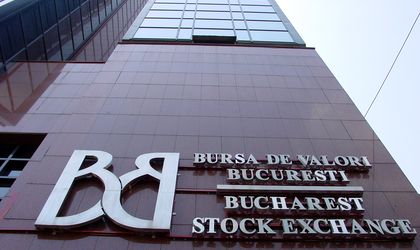 The Bucharest Stock Exchange (BVB), the operator of the local capital market, said its preliminary consolidated net profit for 2017 stood at RON 14.68 million, up 89 percent year-on-year. The result was backed by the trading segment, which more than doubled to RON 12.8 million. It reflects the impact of the merger between BVB and SIBEX.
Without taking in consideration the merger impact, BVB recorded a preliminary individual net profit of RON 9.90 million, an increase of 32 percent y/y.
The BVB Group recorded consolidated operating revenues of over RON 38.05, an increase of 21 percent compared to the same period of the previous year.
Revenue from the trading segment gained 20 percent to RON 23.35 million, while the local and cross-border settlement activity of the Central Depository (DC) was up by 17 percent to RON 13.69 million. The post-trading revenues were up by 19 percent to RON 9.7 million due to an increase of the trading activity of the BVB.
"The 15% increase in revenues from the admission and maintenance of the participants in the clearing-settlement system of custodians, from RON 5.62 million to RON 6.47 million, due to the increase in the portfolio managed by DC following the registration of new financial instruments listed on BVB at the end of 2016 and during 2017 (ie MedLife, Digi Communications NV Sphera Franchise Group SA shares and bonds issued by the International Bank for Investments and UniCredit Bank, etc.) contributed also to the increase of the revenues from this segment," said the BVB in a statement.
Meanwhile, the revenue generated from registry services gained 11 percent to RON 3.99 million due to the increase of the income obtained from the activity of distribution of dividends and other amounts of money.
The total value traded on the BVB gained 24 percent y/y to RON 13.91 billion.