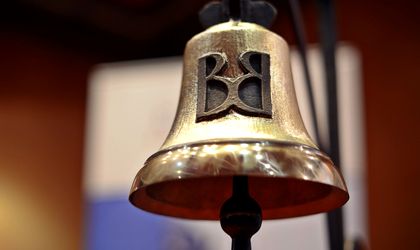 The Bucharest Stock Exchange (BVB) launched Made in Romania, a project designed to provide with coaching a total of 15 companies, by means of trainings, workshops and business opportunities.
Made in Romania: BVB League represents a special program of coaching that will take place between April-November 2017. The Bucharest Stock Exchange and its partners will coach 15 companies, by offering trainings, workshops, business development opportunities, in order to boost the organic growth of companies. Trainings offered will also cover several areas of interest for any company that is growing, including: branding, marketing and sales techniques, product development, management consultancy, funding alternatives, financial reporting, relationship with investors, stock exchange listing process" and more.
The 'Made in Romania' program includes several stages. First, companies will be nominated and will enter a shortlist of 50 companies. The final 15 companies will enter the BVB League.
Between 6-19 February, 10 local experts actively involved in the entrepreneurial and business community of Romania will propose the majority of nominated companies. Bucharest Stock invites all entrepreneurs and representatives of companies in Romania to send their nominations through a form available on the website www.bvbleague.ro.
Georgeta Gheorghe