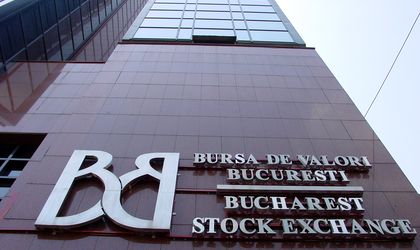 The market operator of Bucharest Stock Exchange decided to cut the program of BVB by 25 minutes, 15 at the beginning of the session and 10 minutes at the end of the session. The new program will be applied from October 1. 
"Yes, we decided to cut the trading time by 25 minutes, so the stock exchange session will start at 10.00 AM and closing will start at 17.45 PM," says Florin Cepraga, senior PR specialist at BVB. "It is one of the measures that we have talked about since Adrian Tanase started his mandate at the head of the Stock Exchange."
The information appeared in the interview of Adrian Tanase, CEO at BVB, published by Profit.ro.
The measure was requested by the brokers, which said that the trading session is too long for the amount traded on our market. Almost ten years ago, when the trading sessions was prolong, the reason was to be "live" until the markets in USA opens.
The BVB schedule is offset from Western Europe also due to the time zone, meaning that London have different operating hours.  BVB will still be operating for 8 hours.
Bucharest Stock Exchange has one of the longest trading programs in the world. If the 12-hour Frankfurt Leadership Leads, it has a total capitalization of USD 2,110 billion, more than 90 times the total value of USD 22.13 billion of Romanian companies listed on the BVB.