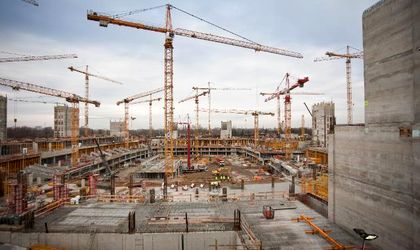 Bucharest has had the slowest recovery among Romania's cities since the 2008 real estate crisis. House prices still are 35.9 percent below the levels recorded back then, according to imobiliare.ro. The reason is that the market bubble was huge in 2008, and the capital city was the only market that counted.
Home prices in Bucharest have gone up 6 percent in the last 12 months and 0.4 percent in the last three months, and even with demand having increased by 22 percent in the last three years, it grew by only 1 percent in the past year, in contrast with Cluj-Napoca, where demand grew 13 percent in the same year.
In fact, Cluj-Napoca has the highest average asking price, of EUR 1,520/sqm, comparing with only EUR 1,290/sqm in Bucharest.
But in the last period, even Cluj-Napoca has lost ground. The average asking prices on the apartment segment increased by only 0.9 percent in the last three months to a value of 1,520 euros per sqm. In the context of a slowdown in price rises on the apartment market, the price difference at 12 months now stands at 8.6 percent in Cluj, compared to about 14 percent in the previous quarter.
Still, Cluj-Napoca remains the only large regional center in the country where apartments are more expensive now than they were 10 years ago, with a 6.2 percent difference compared to Q3 2008.
In another important regional city, Brasov, apartments continue to be approximately a quarter (25.9 percent) cheaper than in 2008, and the same situation can be seen in Constanta.
In Timisoara, with a growth of 6.7 percent in asking prices in the last 12 months and 0.7 percent in the last three months, prices are about 5.5 percent below 2008 levels – the second best recovery after Cluj-Napoca.
There are six cities where the average asking price for homes exceeded EUR 1,000/sqm. Cluj-Napoca, with EUR 1,520/sqm, Bucharest with EUR 1,290/sqm, Timisoara with EUR 1,180/sqm, Constanta with EUR 1,130/sqm, Craiova, with EUR 1,100/sqm and Targu Mures with EUR 1,000/sqm.
Finally, there are three relatively important cities with average asking prices under EUR 600/sqm. Resita, with EUR 500/sqm and an increase of 1.3 percent in the last three months, Giurgiu, with EUR 530/sqm, and an increase of 4.8 percent and Alexandria with a average asking price of EUR 570/sqm, and a growth of 0.2 percent in the last three months.