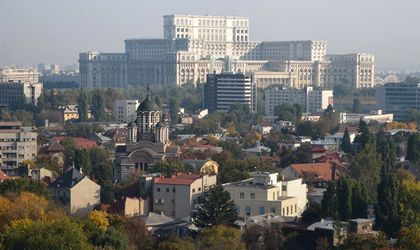 The Bucharest Mayor Office submitted the second file of candidate for the title European Capital of Culture 2021, entering in the final stage of competition, according to ArCub, a cultural centre that organizes cultural projects for various disciplines.
The file submitted the last Friday at the Culture Ministry contains projects that the city intends to implement until 2021, if it will obtain the European title.
"The concept that Bucharest candidates for is the In-visible City, and the candidature aims to reveal all the forgotten aspects, unimagined, unrealized, all the unexploited potential and therefore, invisible to the city. The over 70 projects included in the file are extending on a period of six year and are included in three themes that aim to revive the lost memory of the city, to open it and make it more accessible for all its citizens, to value it and multiply the artistic and cultural initiative that already exist," says the release of ArCub.
On September 14 the European jury will visit Bucharest to evaluate all the four cities from competition and on September 15 the candidature file will be debated by the jury. The results will be announced the next day.
The candidature of Bucharest is supported by the general mayor Gabriela Firea.
Georgiana Bendre