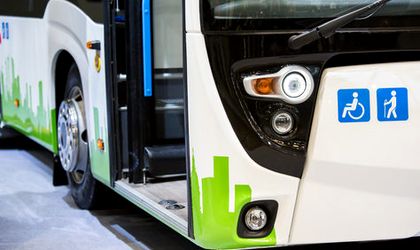 The General Council of Bucharest approved several projects in its meeting on Wednesday to allow the purchase of a total of 100 electric buses, at a cost of around EUR 57 million.
Another project approved by the General Council refers to the upgrade of the tram tracks on Vasile Milea boulevard, an investment totalling about EUR 6 million.
"We have four financing requests through the 2014-2020 Regional Operational Programme to purchase the 100 electric buses, which were submitted in June and are worth around EUR 57 million. The projects have passed the verification phase and they've been selected for financing. The next step is to sign the contract for the non-reimbursable funds," said mayor Gabriela Firea, who also added that the project to upgrade the tram tracks on Vasile Milea boulevard is in the same stage of obtaining financing.
The new electric buses will be used as follows: 29 buses on bus routes 312, 313, 368 and 385; 13 buses on routes 137, 138; 33 buses on routes 173, 311, 336, 381, 601; 25 buses on routes 300, 330 and 335.