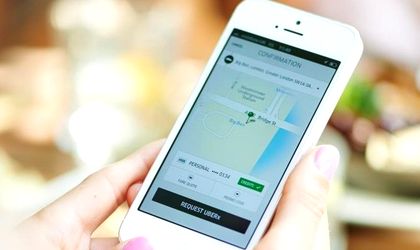 Representatives of the Bucharest National Airports Company (CNAB) denied on Tuesday the signing of contracts with ride-sharing company Uber. The reaction comes after taxi companies threatened to boycott the Otopeni Airport in Bucharest, unless a billboard displaying an ad for Uber is removed.
On Tuesday, the Confederation of Authorized Operators and Transporters in Romania (COTAR) released a statement criticizing the management of the International Henri Coanda Airport for allowing Uber cars to provide transport services to people arriving and departing from at the airport.
According to CNAB, the advertising space was contracted by a media agency. Moreover, representatives of the organization argue, Uber cars do not have access in the passenger departures area, where only authorized taxi companies can enter. Also, the access of authorized taxi cars in order to pick up clients, is free of charge, CNAB said.
CNAB representatives also stated that it does not receive any tax from taxi companies operating at the airport, save for the monthly EUR 4,000 paid for advertising their services inside the airport.
The taxi companies argued that Uber is advertised at the Henri Coanda Airport, ignoring the negotiations that were carried out between the two parties in the past years. "Now we are noticing with amazement that Uber is accepted and promoted as a taxi operator and for the transport of people, despite all negotiations that were carried out in the past years. We are entitled, due to the fact that we pay EUR 220,000 in tax every year, to give an ultimatum to those that run the Otopeni airport," COTAR representatives say.