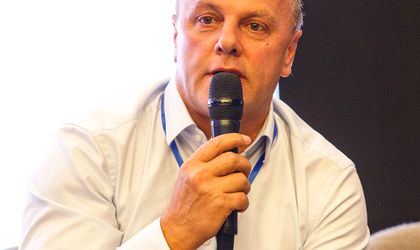 Resita is looking to attract more foreign investments and has dozens of hectares of brownfield that are ideal for the the development of new projects, said Ioan Popa, the mayor of the city.
The mayor says he is working to make the city more attractive for companies. Resita, which has a rich history in steel production, has been struggling economically following the closure of its biggest plants.
"We have 1,000 people employed in the industrial area," said Popa. He said more information can be found on investinresita.ro.
The Eftimie Murgu University in the city has 2,500 students with a focus on business and engineering studies. There is also a vocational school developed in partnership with the private sector.
Another advantage of the city, aside from the dual school, is the amount of local taxes. Resita has a tax rate of 0.6 percent for land and buildings of companies, the lowest level in the country.
"We have a lot of brownfield, abandoned industrial field. We have 15 hectares of land linked to utilities and another land of more than 30 hectares, where we are talking with Immochan for the development of a mall and we also want to develop an aqualand," said the mayor during the first day of Foreign Investors' Summit organized by Business Review.
An area of 60 hectares, of brownfield, is in the middle of the city and is ready to receive investments of all kind, said Popa.
Resita has 76,000 inhabitants and a bazin of 300,000 inhabitants on a 50 km radius. The unemployment rate is 6 percent.