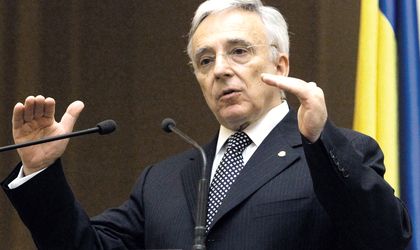 BNR governor Mugur Isarescu stated during a press conference launching the bi-annual Financial Stability Report that Romania is facing for the first time since 2006 a "severe systemic risk" due to intensified legislative initiatives aiming to regulate the banking and financial sectors.
"The passing to pay law is the most famous such initiative; the reviewed version of the law included a number of amendments which correct some of the issues raised. But the basic problem is the stability and predictability of the regulatory framework. There are other legislative initiatives that may affect financial stability, motivated in part by the fact that 2016 is an election year," Isarescu said.
He stated that this new report has included, beside the six risks previously identified, a severe systemic risk brought on by the unpredictable legislative framework and a high systemic risk caused by the possible Brexit.
"For the past 26 years Romania has made extensive structural reforms legislated ownership, built a functioning market economy, was opened to foreign investment including banking, transposed and applied at present acquis communautaire. But these reforms are not irreversible. Some recent legislative proposals are likely to infringe the proprietary right, to contradict the fundamentals of a market economy, to create instability and uncertainty," he stressed.
The passing to pay law was approved this week in the judicial committee of the Chamber of Deputies, with several amendments. For instance, the bill has a threshold of EUR 250,000 for eligible loans. The draft bill will next move to the Chamber of Deputies for a final vote.