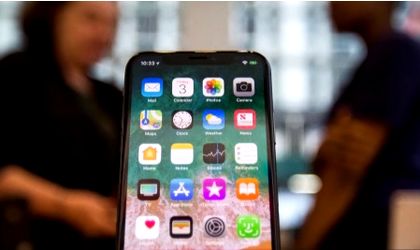 Apple is preparing to launch three new smartphones later this year in a bid to target consumers interested in phablets and those looking for more affordable versions of the brand's phones, according to Bloomberg, which quotes people familiar with the products.
The plans could change until the launch date planned for this autumn.
With a screen close to 6.5 inches, Apple's big new handset will be one of the largest mainstream smartphones on the market.
Until now, the company's flagship model iPhone X (priced at USD 1,000) reported sales below expectations. Apple sold 77.3 million iPhones in the final quarter of 2017, below analysts' projections of 80.2 million units.