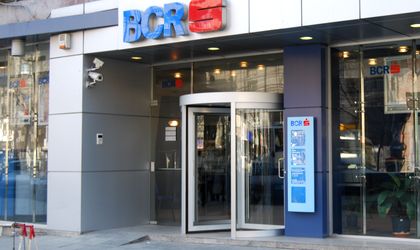 The Bucharest Court of Appeal has notified the Directorate for Investigating Organized Crime and Terrorism (DIICOT) requesting checks on potential money laundering offenses committed by officials of the National Commercial Bank (BCR) in connection with the acquisition of properties in Snagov and Poiana Brasov. Contacted by Hotnews.ro, BCR representatives denied having received an official notification from the DIICOT.
The investigation has as object several plots of land covering a total surface of 60,000 sq. meters located in Snagov, 40 kilometers north of Bucharest, and a complex located in Poiana Brasov, the most popular Romanian ski resort. According to a statement by the Bucharest Court of Appeal, the 15 adjoining plots of land are located in Tancabesti commune, while Silver Mountain, located in Poiana Brasov, Brasov County, consists of 171 apartments, 176 parking spaces, 2 commercial spaces covering 2,600 sq. meters, a restaurant and other facilities.
The Silver Mountain project was credited by BCR with EUR 85 million, however, shortly after the loan was received, the owner of the project, INR management Real Estate Developer, headed by businessman Dan Fischer, did not pay rates on credit. Subsequently, the bank initiated enforcement procedures. During the process, the company filed for insolvency, with EuroInsol, headed by Remus Borza, being chosen for the task. To this purpose, EuroInsol came up with a plan, which BNR rejected as unfeasible and requested bankruptcy instead. In 2014 BCR took over the real estate complex at a price of EUR 45.5 million, maintaining the bank's exposure at approximately EUR 40 million.
As BCR owns 90 percent of claims, the criminal complaints were filed by the other holders of claims, who alleged that the object of the operation is money laundering which infringed on their interests. A part of the complaints were made in 2014, with some being dismissed by the authorities.
Read also: Euro Insol reacts: "We cannot speak of money laundering in the case of BCR"
Georgeta Gheorghe