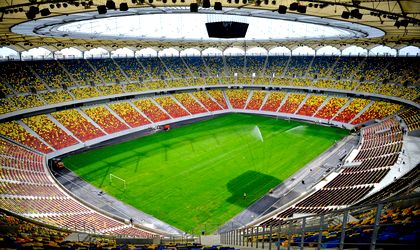 Over 52,000 supporters, of whom about 20,000 Spanish fans, watched the Europa League final that took place in Bucharest on the National Arena between Atletico Madrid and Athletic Bilbao, with a score of 3-0.
The goals for Atletico Madrid were scored by Falcao (minute 7 and minute 34), and Diego in minute 85.
UEFA president Michel Platini handed the winners the Europa League cup.
The final made the day of hotel owners in Bucharest who charged much higher sums for accommodation. Tariffs reached between EUR 1,000 and EUR 4,000 for the night of the game, which is 10-20 times higher than during an ordinary day.
Over 20,000 Spanish supporters came to Bucharest to see the Europa League final, 14,000 of them arriving on 65 charter flights, according to Romanian authorities quoted by Mediafax newswire.
 Otilia Haraga