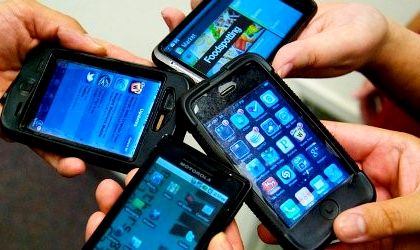 Around 45 percent of local smartphone users keep their device permanently connected to the Internet, according to the Live Smart study performed by Samsung Electronics in August 2014, quoted by wall-street.ro. Of the European adults, 36 percent use online streaming services at least once a week.
According to the same source, mobile phones are increasingly less used to receive and make calls and more for surfing the Internet, check social networks or access banking accounts.
"Estimates show that by 2015, 25 billion devices will be connected to the Internet. Besides this, other few billion devices – from the electric to the heating installation to doors and windows locks – will be connected and controllable with the help of our smatphones and of our intelligent devices," said Mihaela Stanoiu, marketing manager of Samsung Electronics Romania.
The 2013 edition of the same study showed that nearly 63 percent of Romanians were interested in buying one or more smart devices over the next year. While nearly 23 percent wanted to acquire a Smart TV, about 29 percent are interested in a smartphone and 27.6 percent would like to buy a tablet.