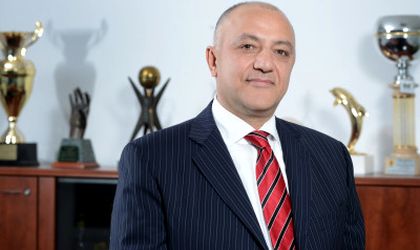 Alcoholic beverages maker Alexandrion Group will build in the State of New York a distillery that will require an investment of around USD 100 million, according to Nawaf Salameh, the president of the group.
Salameh explained that the company will replicate in the United States the investments it has in Romania, where it already controls a distillery.
"In Romania we have 400 employees and we will have at least the same amount in the US. We will also employ Romanians," said the executive during a press conference organized by the Ministry for Business Environment, Trade and Entrepreneurship.
He added that this was a strategic entrance into a new market and that the close relations between Romania and the US played a key role.
"In a few months we want to start the construction and next year, around this time, we want to have the first deliveries," said Salameh.
Earlier this week, the minister for business environment, Ilan Laufer, said that a Romanian company was planning to invest USD 100 million in the US, but he did not provide additional details.
Alexandrion Grup Romania SRL recorded a turnover of EUR 33.3 million in 2016, while its net profit stood at EUR 4.2 million, according to official data.