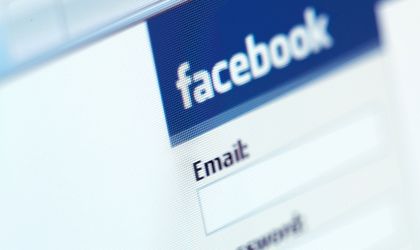 There's no way Facebook is worth USD 75 billion, warns Forbes.com in relation to the listing of the company on the stock exchange and the commotion surrounding this.
 "Facebook had USD 3.7 billion in revenues– which means that at a market cap of USD 75 billion it would be selling at 20 times revenues. But, high growth internet companies are selling at an average of 6.8 times 2012 revenues. So, to be worth USD 75 billion in the market, Facebook would have to be valued in the market at TRIPLE the value of the other high growth internet companies. Impossible, since we are talking about Apple, Google and Amazon," says Forbes.
 The publication goes on to say that in fact "Facebook should be worth in the marketplace some value between USD 26 billion and USD 42.8 billion. If evenly weighted by Wall Street analysts, Facebook would be worth about USD 34.5 billion. Not USD 75 billion. Not close to USD 100 billion. Out with the hype please."
Facebook submitted on Wednesday the preliminary file for listing the company on the stock exchange, as it intends to obtain a financing of USD 5 billion. According to the estimations of the analysts, it could attract up to USD 10 billion.
Otilia Haraga