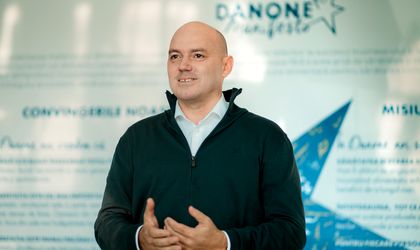 Starting March 6, Adrian Pascu will be the new commercial vice-president of Danone Russia, dairy division. He is currently general director of Danone Romania, Bulgaria and Adriatic Countries. In his new role, Pascu will coordinate the commercial operations that had a turnover of EUR 1.3 billion.
"We have a solid regional production center in Romania, with an internationally recognized performance in the company, and we are growing on the segments on which we have a strong differentiation, such as active health or children products. As a leader on the yoghurt segment we contributed both on the category development, as well as on the local partners, such as the milk suppliers for the factory from Bucharest and the local team will still concentrate on these directions," said Pascu.
The responsibilities of Pascu will be for the moment taken by Paolo Maria Tafuri, general director Danone for Central and Eastern Europe region, until the appointment of a new successor.
He was formerly sales director at Danone Russia for two years, between 2013-2015 and before that he held different leading positions in sales department within Danone Romania.
Pascu graduated from the Physics Faculty from Iasi University.