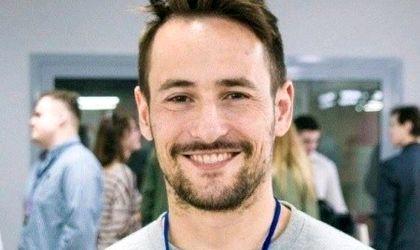 Adam Dorfman, founder of early stage startup IF WHEN THEN, an EOS-based project, will speak during the first edition of Focus on Blockchain organized by Business Review on July 19 at Impact Hub in Bucharest.
Dorfman will speak about The Future of Work: Going Beyond Blockchain. The aim of his startup is to be an open platform for job seekers to acquire future skills in a community environment and create new employment outcomes in high valued sectors.
He is Canadian and has an MBA in Investment Banking from the University of Toronto and over 10 years of working experience in the global capital markets, software and blockchain. He has worked at several successful startups, has an expertise in platform design thinking and is an international speaker about the Future of Jobs and Blockchain Platform Business Models. He is an EOS Nations Block Producing candidate ambassador.
Focus on Blockchain is an industry event committed to bring together tech driven companies, entrepreneurs, crypto and blockchain aficionados and investors to explore the wealth of opportunities that blockchain unveils, learn about its use cases and understand how they can apply technology to better the world.