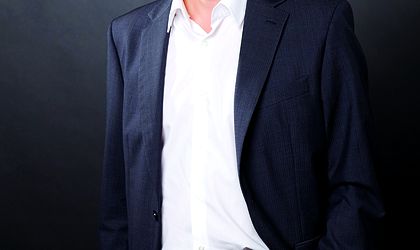 What will be the most important sources for growth Tamisa Trading this year?
We expect growth in all our traditional lines of business – distribution of drugs, of para-pharmaceutical materials and products, and certain medical devices. However, the bulk of the growth will come from a new business line that we will be launching  within weeks. It will be related to what we are doing right now, yet different in nature. We believe this new activity will account for a substantial portion of this year's growth and will really take off in 2012. Nevertheless, on a market where there's cut-throat competition I must be excused for not disclosing more at the moment! The pharma market is a very complex one, where both state and private stakeholders interact with the consumer. There are many built-in uncertainties.
What were your financial results last year and what are the biggest challenges you have faced so far?
Tamisa Trading's 2010 turnover was RON 37.4 million, up 18 percent against 2009. All things going as planned, this year we should boost that growth rate and close the year with around RON 48 million, give or take a little. The key development project, at least for this year and the next, is the new line of business I have already mentioned. One challenge would certainly be the impact that the state has on the market. The crux of the matter for the entire pharma market is the lack of predictability of decisions made by the officialdom.
What are the best-selling pharmaceuticals in Romania and why?
The dominance of oncology and cardiology medication amongst the drugs with the highest sales in Romania is overwhelming. Drugs targeting cancer and cardiovascular diseases make up two of the three best sold drugs,  seven of the top 10, and 10 of the top 15. On a background of a declining and aging population, the number of people suffering from various forms of cancer has risen from 290,000 a decade ago to 370,000 nowadays, but cancer associations believe that the real number could be more than double that. It is largely the effect of changing lifestyles in relatively recent years – unhealthy food leading to a steep rise in obesity and excess body weight, little to no physical exercise, smoking, all blended with hefty amounts of daily stress.
corina.dumitrescu@business-review.ro