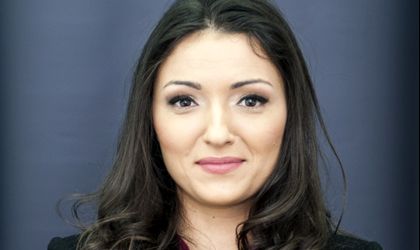 Around 1 in 3 Untold festival participants have used Uber at this year's edition, company representatives said. Moreover, during the 2017 Untold festival the demand increased tenfold compared to the previous year. 
The user with most rides used the service 15 times and the longest ride took 36 kilometres, from Unirii Square to the city of Gherla. Due to increased demand, the dynamic tariffs for UberX increased, on average, twofold and four times over the RON 1.95 base tariff.
Uber used by 25,000 tourists in Cluj-Napoca in first year
Uber was used by tens of thousands of people, including 25,000 tourists in the first year since entering the market. To mark the moment, UBER introduces a new service, offering a child seat starting August 9.
UberCHILDSEAT uses certified seats and has a minimum tariff of RON 10. According to EU and Romanian legislation, children below 1 meter and 35 centimetres can be transported by car only if they are seated in appropriate seats. Currently, company representatives say, Uber is the only service available in Cluj for transporting children when parents want to give up on using their private car.
The first UberCHILDSEAT users in Cluj were Andrei Lupsa, head of marketing&sponsorship for Electric Castle festival. "I love Cluj and that is why we chose to start a family here. I am glad that, from one year to the other, the city is growing, is developing, offers more and more options. As a parent I know there are too few safe possibilities to travel through the city with a very small baby, besides private car with a child seat. I've used UberChildSeat in Bucharest and I am glad it is now in Cluj-Napoca," he said.
"In the first year in Cluj, Uber was used mostly by young people and tourists. With this new service, we want to offer an alternative to private cars and young families with children, for whom safe options are limited or nonexistent. (…) In Cluj, there are approximately 200,000 cars to 300,000 people. By 2020, we aim to have in Cluj one car at most one car for three inhabitants, for people to use more and more the other mobility options that exist," Uber general manager Nicoleta Schroeder said.
The 25,000 come from over 75 countries, most coming from Great Britain, followed by the US and France. After one year, a car reaches users on average in four minutes, compared to 10 minutes in August 2016.