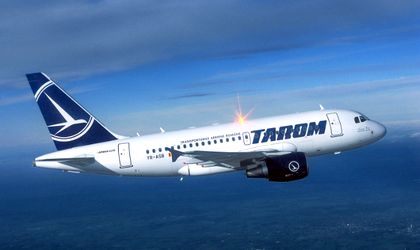 Transports minister Razvan Cuc confirmed that until the end of 2017 we'll have direct long courier flight to USA and China, according to minister for Business environment, trade and entrepreneurship, Ilan Laufer.
"One of the most important things that I discusses today with Cuc, was the relaunch of the Tarom long courier flights, Romania —USA and Romania—China, an asset and a support to facilitate the investments in Romania. It's a very good news for the business environment," said Laufer on his Facebook page.
"I agreed today with my colleague from the Government, that these infrastructure investments will attract firms in our countries, not only from EU, but also from non-EU countries. I want an economy as solid as possible and the relaunch of the Tarom long courier flights will support the investments in our country. The discussions that I have at the Transports Ministry prepare the Summit Trade Winds 2017 from October, from Bucharest, where there will be over 150 American top firms interested in investments in Romania," said Cuc.
In May when 2 aircrafts Boeing 737-800 NG to Tarom were delivered, the transports minister announced that until the end of the year there will be direct long courier flights to the USA and China.
Eugen Davidoiu, Tarom's director, said at that time that authorizations will be obtained for flights in China and USA.