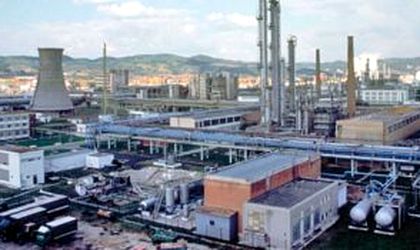 The administration board in Oltchim decided to start the insolvency procedures for the beleaguered petrochemical plant in a bid to attract investors after a failed privatization attempt in late 2012.
PM Victor Ponta said this move would allow Oltchim to restructure its business and make it more appealing for investors.
The PM called the Hidroelectrica insolvency a "success" as the company, which was on the brink of bankruptcy, returned on a profitable path. State-owned hydroelectric producer Hidroelectrica went insolvent, crippled by contracts with the "wise guys" in the energy business, which got underpriced electricity.
"On this model we want a restructuring through which Oltchim remains with the viable assets, retaining a large number of the employees and to have that serious investors this time, which can take over Oltchim, ensuring the long term functioning and the jobs," said the PM, quoted by Agerpres newswire.
A consortium comprising of Rominsolv, represented by lawyer Gheorghe Piperea, and BDO Business Restructuring, represented by the coordinator partner Niculaie Balan, has been appointed the temporary judiciary administrator.
The insolvency announcement sent Oltchim's shares down 15 percent to RON 0.4144. Its market capitalization stands at EUR 38.2 million.
The Ministry of Economy is the main shareholder in Oltchim with a 54.8 percent. Germany's PCC is the largest minority shareholder with a 32.3 percent stake (directly and indirectly). PCC was one of the bidders for Oltchim, in a tender that was won by media-owned and politician Dan Diaconescu. The privatization failed because Diaconescu didn't pay the EUR 45 million necessary to seal the deal.
Oltchim's losses rose by 72 percent year-on-year to EUR 70 million in the third quarter. Its revenues fell by 47 percent to EUR 163 million in the same period.
Ovidiu Posirca