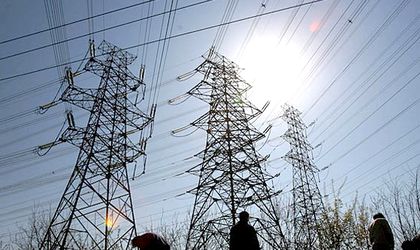 The government approved a state aid scheme worth EUR 750 million that will provide partial exemption for the acquisition of green certificates by large industrial consumers, in a bid to prevent the relocation of production facilities and job losses.
The measure, which has been lobbied heavily by the association of big energy consumers, will provide three exemption rates of 40 percent, 60 percent and 85 percent, depending on the energy consumption intensity.
The scheme will run for 10 years and should be applicable from August, although it needs to be vetted first by the European Commission (EC), the executive arm of the EU.
Constantin Nita, the minister of economy, said in a statement this move will stabilize the industrial activity and spur energy efficiency and the creation of new jobs.
"Since 2011, when the support scheme for renewable energy was enforced, the production of renewable energy has boomed in Romania due to the generous support scheme. Final consumers, however, had to face rising costs of electricity," said Nita.
The government has put forward eligibility criteria for companies willing to tap the state aid. The beneficiaries have to be good taxpayers and agree to invest in energy efficiency. In addition, they need to maintain the jobs during the implementation of the scheme and not fire more than 25 percent of their employees. In addition, they need to conclude partnerships with schools to attract qualified personnel.
Around 300 companies are estimated to benefit from this measure, which is based on the draft guidelines on environmental and energy state aid for 2014-2020 that was promoted by the EC. The state aid scheme will be managed by the Ministry of Economy.
According to energy experts, the exemption will have an adverse effect on renewable producers which will have serious difficulties in selling the green certificates and keeping their projects profitable.
Ovidiu Posirca