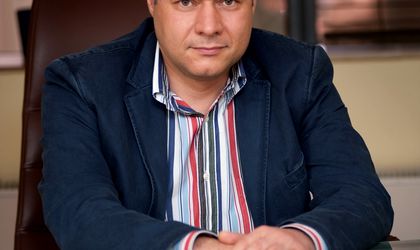 Medical services provider MedLife reported a turnover of EUR 38.3 million for the first six months of 2014, up 12 percent on the similar period of last year. According to the company, the results are in line with its business targets, and the growth rhythm of the company is above the 8-9 percent one posted by the private medical services market.
"In the first six months we had 1.3 million clients, without subscribers, and by the end of the year I believe we will surpass, for the first time, 2.5 million patients, the equivalent of over 10 percent of Romania's population," said Mihai Marcu, president of MedLife (pictured).
As regards its plans for the immediate period, MedLife will continue to expand according to the plan it announced this year. After the opening of two large clinics in Galati and Iasi, it will open two other hyper clinics by the end of next year. For 2015, the company plans to strongly intensify its investments in the hospitals area.
MedLife has been active on the local market since 1996. The company owns 11 hyper clinics in Bucharest, Timisoara, Brasov, Arad, Galati and Iasi; 8 laboratories; 6 hospitals in Bucharest, Brasov and Arad, out of which a pediatrics one, an orthopedy one and an obstetrics one; 3 maternities in Bucharest and throughout the country; 9 excelency centers with dedicated specializations; and 7 pharmacies.